7 Essential Video Presets That Will Level up Your Edits
Last UpdatedSeptember 15, 2023
by

Anthony Gallo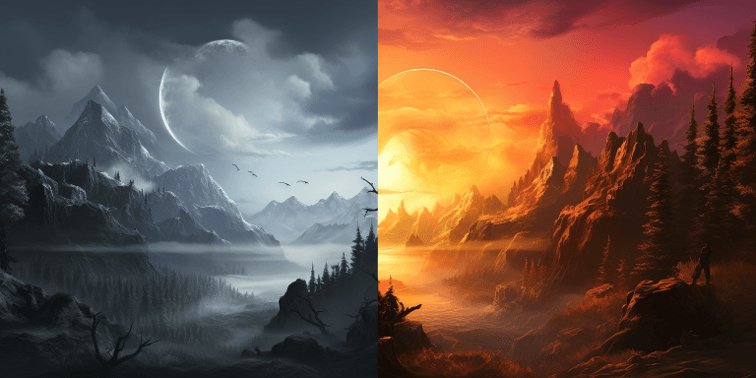 Overlays
Title
LUT
Transition
Making a great video edit often comes down to the details. Whether you're making subtle color adjustments, adding your favorite transitions in premiere pro, or customizing text and titles, small touches can make all the difference.
If you've ever tried adding these special touches to your edits, you'll know it can take a huge amount of time and effort. That's where video presets come to the rescue!
Presets are like shortcuts for streamlining repetitive editing tasks. With a few clicks, you can apply color grades, titles, transitions, and more without starting from scratch each time. Presets make it easy to level up your edits to a professional standard without spending hours on end making adjustments.
No matter if you're just getting started on YouTube, or you're a seasoned editor - this article explores 7 essential video presets you need to add to your video editing toolkit immediately.
What Are the 7 Essential Video Presets?
The best video presets for enhancing your edits are LUTs for color grading, Text and Titles for on-screen text, Transitions for seamless scene changes, Audio Presets for sound optimization, Overlays for visual effects, Animations for dynamic motion, and Signatures for personalized touches.
1. LUTs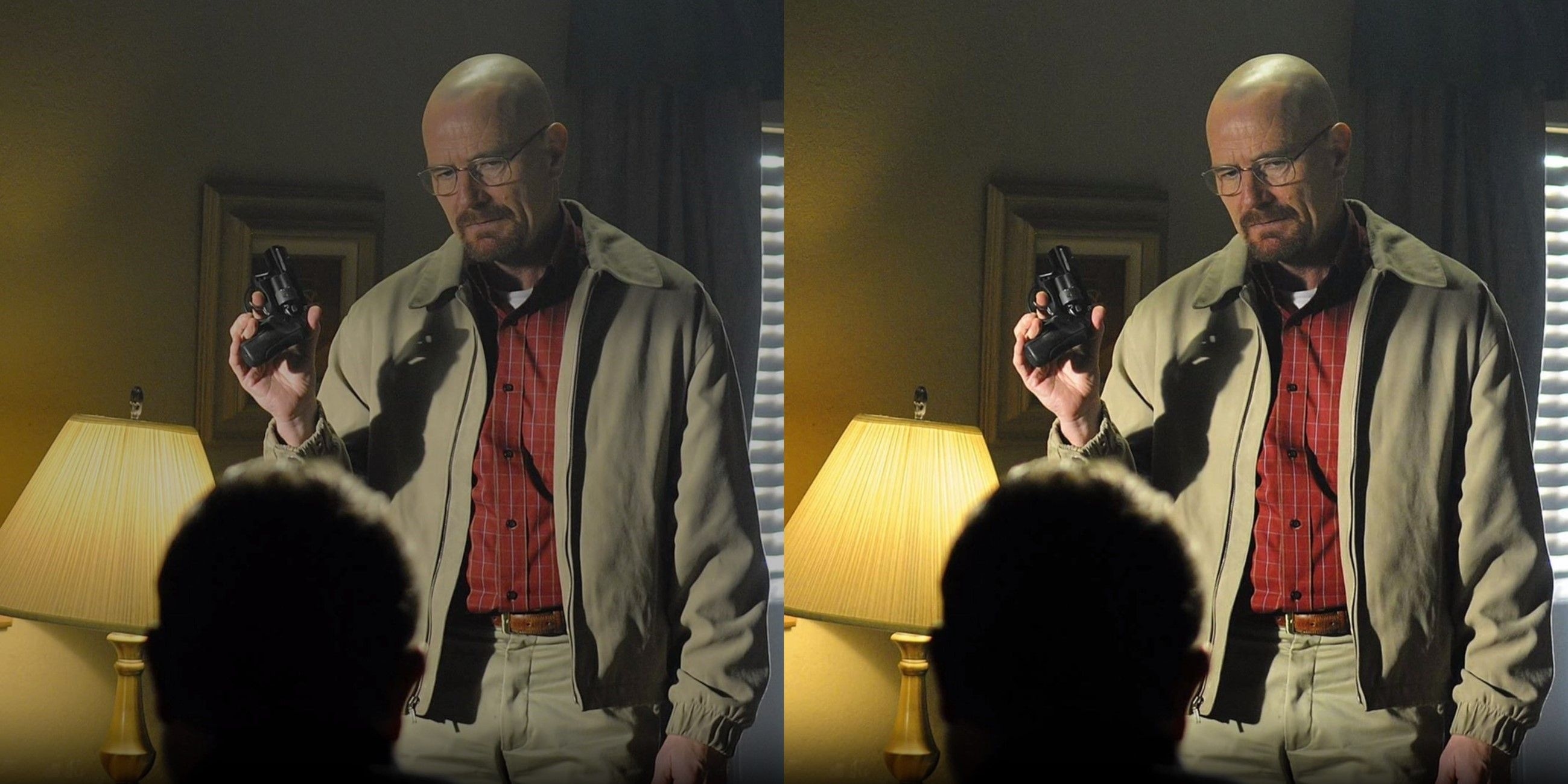 LUTs are preset color grading profiles that can be applied to your footage to effortlessly improve the look and feel of your content.
Rather than manually adjusting color and brightness every time you edit a new video, LUTs allow you to apply predefined color grading profiles in a few seconds. Think of LUTs like your very own Instagram filters for video.
In the same way that Lightroom presets streamline the photo editing process, LUTs are indispensable in video editing. They enable you to maintain consistent, professional-quality visuals while saving a considerable amount of time.
Check out this Breaking Bad LUT that instantly gives your footage the iconic look of the beloved series. If you're wondering how to use LUTs, rest assured it's super simple!
2. Text and Titles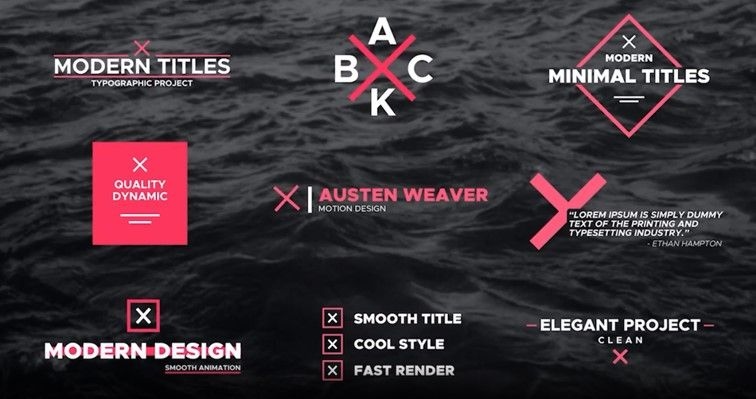 Customizing titles and text is a great way to establish your brand and make your video content look more professional.
Title presets streamline adding opening and closing credits, subscribe graphics, lower thirds, captions, and other text overlays.
Pre-animated text presets can incorporate smooth transitions, fades, and movement to add a bit more spice to your text and titles. Good title packs will feature a range of fonts, colors, backgrounds, and layouts so you can find your exact flavor.
Some popular text and title video presets include this YouTube intro with view counter or these clean modern titles for DaVinci Resolve.
3. Transitions
Adding transitions is an essential part of editing high quality content in 2023. Transitions serve to bridge the "original distance" between different scenes or clips, creating a smooth and engaging viewing experience.
Whether you're using Final Cut, DaVinci, or Premiere Pro, having a curated collection of transitions in your video preset library will save time and maintain consistency across your videos.
Most editing software includes a default library of transition presets that are generally good enough for beginners, the only downside is that everybody uses them!
Another alternative is creating your own transition video presets but unless you have some fairly advanced video editing skills, this can be extremely time consuming.
If you're looking to add unique transitions to your collection of video presets, check out these 30 unique DaVinci transitions, or download these custom made simple shape transitions.
4. Audio Presets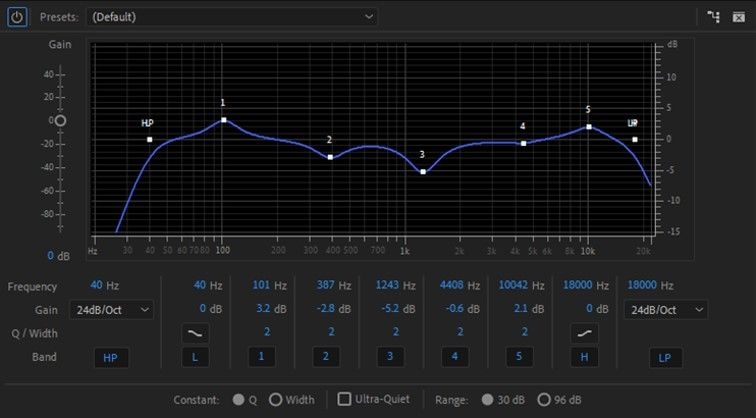 Have you ever cringed when you heard a recording of your own voice? Well, audio presets are here to save you from future pain!
Audio presets are critical for not only making your voice sound way better, but ensuring it sounds consistent across all your videos. With saved presets, you can stylize audio with just a few clicks.
Normally, you would have to manually add gates to cut out background noise, tweak compressors to even out volume spikes, EQ to balance tonal ranges, and dial in reverb to add space. This can take ages especially if you're doing it for every video.
Building a library of go-to audio presets allows you to quickly get your vocals and voiceovers sounding crisp, bass-rich, and consistent across all your videos.
5. Overlays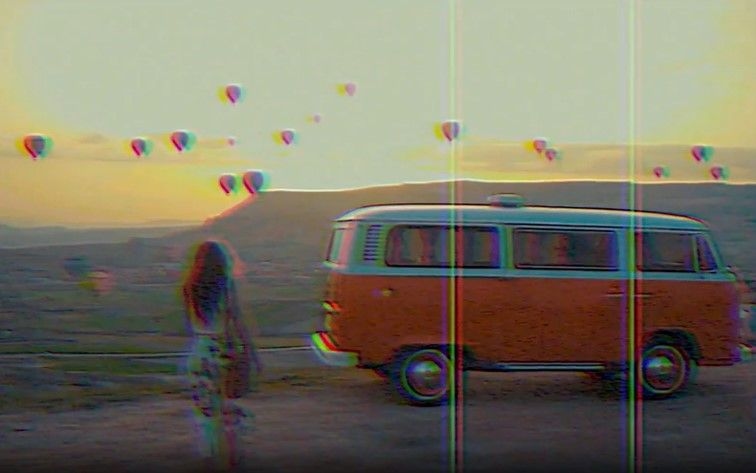 Overlays are a simple and effective way to create mood and boost the production value of your content.
Overlay effect presets have customized preset properties ready for immediate use in your videos. Having a curated collection of solid overlays will improve your video style and branding.
Some of the most popular overlays are light leaks for creating a vintage effect, film grain for a cinematic texture, and snow or smoke effects for adding atmospheric depth.
If you're looking to add some new presets to your overlay catalog, check out this retro vintage VHS overlay or this paper background preset for Premiere Pro.
6. Animations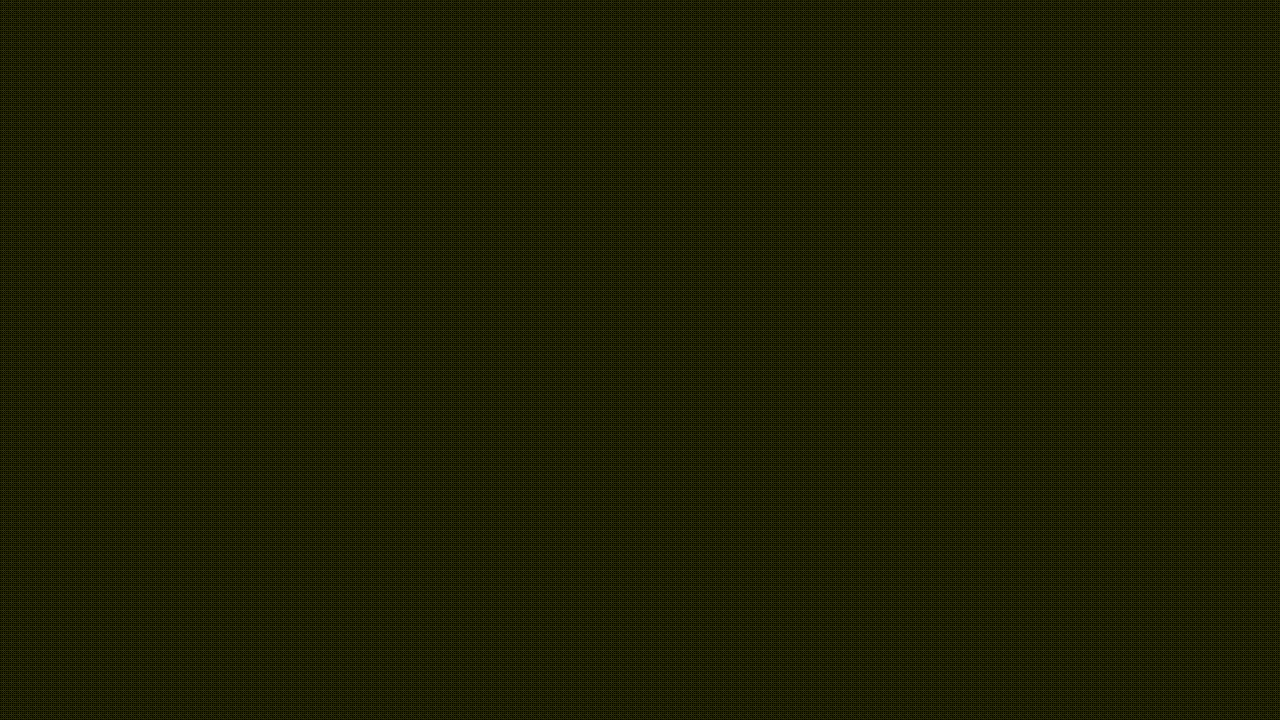 Animations are an awesome way to create unique branding for your channel or just add a bit extra flare to your effect presets tool bag.
Pre-made animation presets give you dynamic motion effects that would otherwise require advanced skills to create from scratch.
Preset animations are perfect for intros, outros, transitions, lower thirds, and overlay effects. Having a set of go-to animated presets will add excitement and motion to otherwise static scenes.
Animations are also a great way to showcase your logo in an animated way on your clip or video. Check out this liquid animated logo - perfect if your niche has anything to do with water, or this cinematic metal logo reveal for a more professional look.
7. Signatures
Signatures are unique video presets that are usually made up of one or more existing presets on the list. For example, you might like to combine a specific transition with a logo animation for your video intros.
Once you've built a library of customized presets, save unique combinations as your own signature presets.
Develop an audio preset with your ideal EQ, reverb, and compression settings to get consistent voiceover tone. Design a personalized title preset with your font, colors, and layout for branding. Save overlay mixes, custom transitions, LUTs, and animations that define your style.
What Are Video Presets and Why Are They Important?
Video presets are collections of customized settings that can be applied to streamline repetitive editing tasks in video projects.
Presets allow you to achieve a desired look or effect with just a few clicks rather than manually adjusting parameters every time from scratch.
For example, color grading presets like LUTs enable you to color match footage to get a consistent cinematic tone across all your phone videos. Title presets make it easy to design branded intros and outros that match your channel's style. Transition and animation presets add dynamic motion to otherwise static scenes.
Presets save you time as you can skip manually tweaking effects in the effects panel, and skip resetting things like color balance and audio levels for every new video.
Overall, having a library of go-to presets helps you to edit high quality video content faster.
How Do I Install Video Presets?
To install video presets, download your desired preset, locate the preset folder within your video editing software, and then import or drag the downloaded files into this folder.
Installing video presets is more or less the same across most video editing suites:
Premiere Pro: To install video presets in Premiere Pro, simply download the .prfpset file, then in Premiere Pro right click the presets folder in the effects panel and import your new presets.
DaVinci Resolve: After downloading your presets, go to the Fusion tab and open the Effects Library. Locate the appropriate folder and click the three-dot icon in the upper-right corner to reveal the "Show Folder" option. Select it, and then simply copy and paste your downloaded presets into this folder.
Final Cut Pro: After downloading, locate the .effectsPreset files in your folders. Next, go to your Library folder and proceed to Application Support > ProApps > Effects Presets. If the Effects Presets folder is missing, create a new one and paste your presets there. Finally, restart Final Cut Pro and go to the presets panel to access your newly installed presets.
If this all seems a bit confusing not to worry, Content Creator Templates all come with detailed instructions in the downloaded folder!
Wrapping Up
Today we looked at 7 video presets that will level up your editing skills and give your content a unique, consistent, and professional finish.
The time savings add up exponentially with each new project, allowing you to work way faster. And the ability to brand videos cohesively gives a premium feel to your viewers.
So while you're here, why not have a look around and download some brand new video presets for your next video!

Anthony Gallo
Anthony Gallo is the cofounder of ContentCreator.com and lead educator in the online course 14 Day Filmmaker, that has taught over 100,000 aspiring creators how to shoot & edit professional video content with PRO and SMARTPHONE cameras.
Having created content in a variety of industries including commercial advertising, weddings, music videos, and hundreds of youtube videos, Anthony has amassed over 50 million views online and is constantly looking for new and engaging ways to create content and help others master this amazing craft.